THE WORKROOM
Visit the beautifully styled space residing in the picturesque coastal village of Port Fairy. 

Signature pieces are designed and created by Lucinda in her open workroom where people often have a glimpse of (and are surprised to see) the making process.

Lucinda loves to style bobbles of sterling silver, yellow and rose gold, handcrafted links with some of her favourite gems including (but are certainly not limited to) South Sea pearls, diamonds, sapphires, quartz, morganite, topaz, onyx, chrysoprase, amazonite and aquamarine.  

In-store and online purchases are handmade to order which makes each piece individual and unique. There is a bespoke element to Lucinda's work, when visiting the Port Fairy store, or chatting over the phone (as each piece is handcrafted) the length, size, colour, metal combination, gem or pearl selection may all be discussed and agreed to suit individual desires & requirements. 

Unique markings are tell-tale signs of the handcrafted process. 
LUONE offers a bespoke service that enables you to express your individual desires in order to develop a unique handmade piece of LUONE jewellery to suit your specific requirements. Bespoke designs are ideal for weddings, engagements, anniversaries, birthdays and births or for that beautiful piece of jewellery you have always wanted but have never been able to find.
All LUONE pieces may be made to any length and many with different gems allowing you to select the colour of your choice. The handmade links which are incorporated into many of our necklaces may also be modified to suit your preference.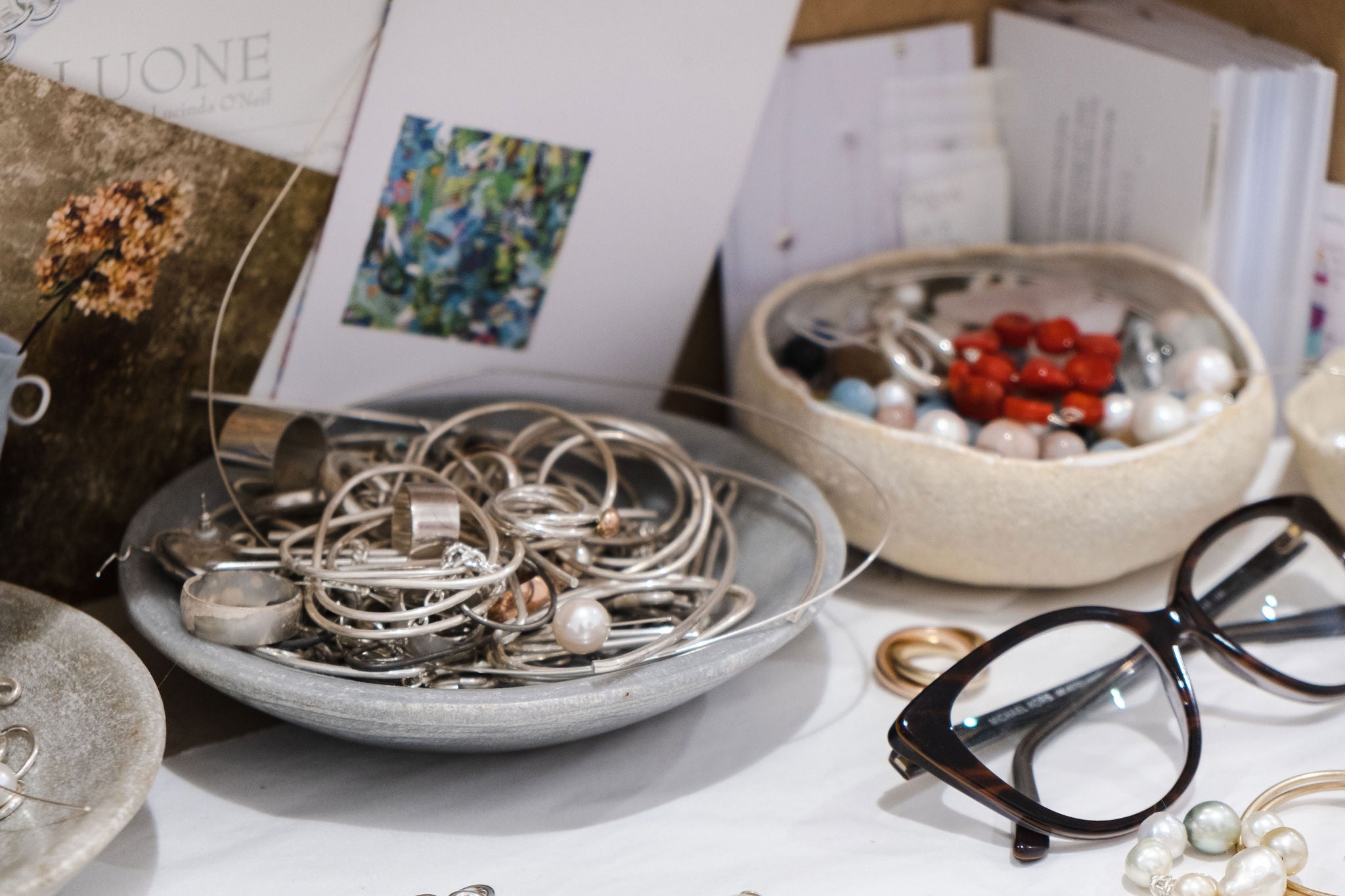 Some of our favourite gems include (but are certainly not limited to) south sea and freshwater pearls, quartz, morganite, topaz, onyx, Australian chrysoprase, amazonite and aquamarine.